Formal Dining Room, Kitchen and Nook
---
All set up and ready to go for 6 guests both these  large table are prepared ready for you to present that special meal.
Nook:                                                                  
Less formal eating area which overlooks the lanai and pool. Sits 6 plus.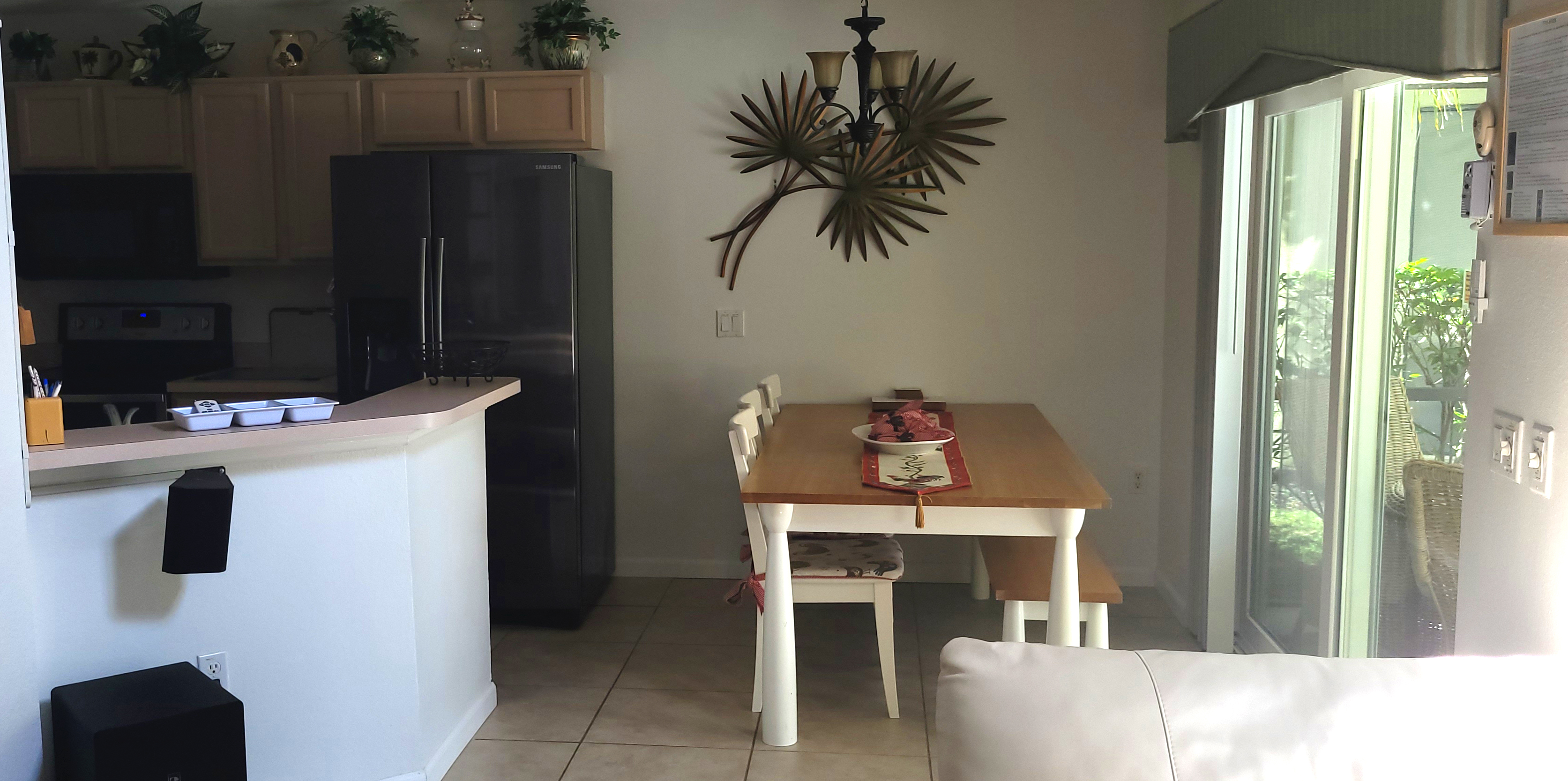 Dining Room:
Lovely setting for that special meal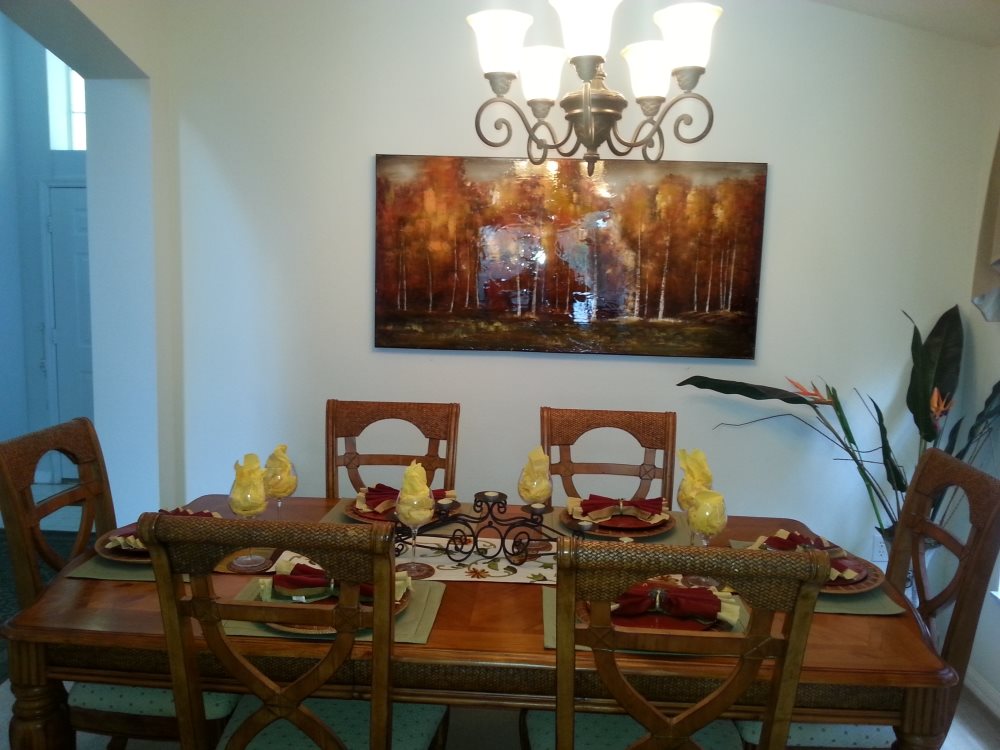 The kitchen
Fully equipped and provides everything you need to prepare anything from a quick breakfast to a Christmas dinner.
Samsung fridge/freezer with water filter and ice maker
Electric cooker with a variety of pans, trays etc.
Bosch Dishwasher
Sink with 
kettle, coffee maker, toaster, blender, scales, electric knife and mixer
ample plates, bowls, mugs, cups and cutlery
storage containers